Join Today!
Welcome to Moses Lake Chamber of Commerce,
where we are "Connecting People for Success"! As you can see from our varied offerings, you can choose the level that is right for you. If you are wanting a more customized investment, please contact Debbie Martinez (509) 765-7888 x101 or director@moseslake.com and she will be happy to work out a package designed especially for you.
Networking-building
Business After Hours:
Business After Hours events are designed to help you make valuable business contacts, entertain clients, reward employees, spend time with co-workers and most of all, enjoy doing it at the area's premier networking opportunity.
Chamber Business Expo
Our Business Expo provides an excellent networking opportunity, along with opportunities for learning. You'll meet new clients, as well as fellow businesspeople with whom you could form strategic alliances.
Luncheons/Auction Events
These luncheons feature a speaker to update and educate members on current business trends. Together with silent auctions, dinners, music and dancing they combine to provide our members and their families an opportunity to enjoy local entertainment and purchase valuable merchandise while supporting the Chamber of Commerce. Sponsorship Opportunities
Special Events/Golf Tournament
Our Annual Golf Tournament is our premier executive networking event, held in appreciation of Moses Lake's business community. Since inception, the tournament has "sold out" to capacity.. The tournament serves as a way to offer executive level networking and a fun, relaxing way to enjoy the day.
Ag Tour/Ag Hall of Fame
AG Hall of Fame was formed to recognize and honor distinguished individuals that have made significant contributions to the agricultural community in our region and promote tours to contribute to the ongoing technology changes and advancements in our agricultural society.
Shop Local Campaign
"Buy local" campaigns and local branding educate consumers about the economic and social advantages that independent and local businesses bring to a community. The ultimate goal of these campaigns is to create a thriving local economy by maximizing the potential of local businesses and increasing their market share relative to non-locally owned businesses.
Members benefits
What are some of the benefits will I enjoy as a Chamber Member?
Forms & Info
Membership Investment?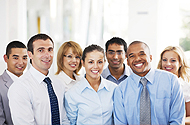 The Annual Membership Investment
is based on the number of FTE's- fulltime (or full-time equivalent) employees, including regular employees, owners, managers, licensees, agents and commissioned sales people. Member businesses with multiple outlets, but having the same name and under the same ownership may re-enroll each outlet by combining the number of full time equivalent employees for all outlets. Owners of multiple businesses with different names must enroll each business separately.